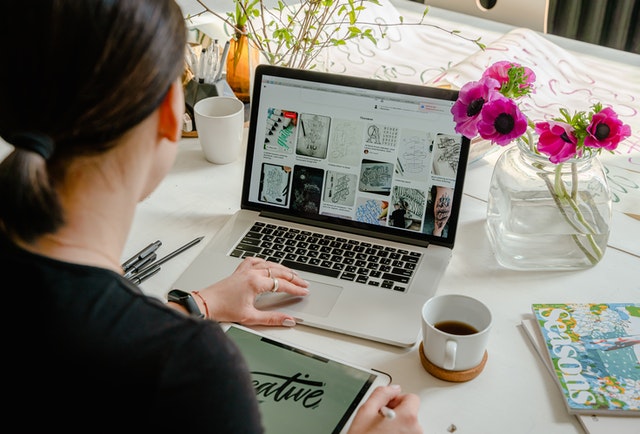 CMS or Content Management System is a platform that helps you create websites easily without understanding any code. There are many CMS platforms available in this modern age but we have shortlisted the 8 best CMS tools that will help you build a great eye-catching website in 2021.
1) WordPress

WordPress is open source software you can use to create a beautiful website, blog, or app. This CMS boasts the largest market share among its competitors by far, and it's easy to see why.
About the fact that WordPress began as a blogging site, it has evolved far beyond that. The app is simple to use, and you can personalize it with plugins and themes to your heart's content (of which you have thousands to choose from).
When it comes to content management, WordPress is also a fantastic option. It's easy to create new articles and blogs, and you have access to a powerful editor that lets you format your content. The website also allows users to register, get daily alerts, and has a wide and supportive community.
Key Features:
Intuitive publishing and content management options are included.
It comes with a powerful editor that allows you to easily format your files.
Thanks to thousands of plugins and styles, it's very customisable.
It has a dynamic and strong community.
The only disadvantage of using WordPress is that you will need to mix and match a number of plugins to get the exact features you require for your blog. Other CMS alternatives exist that provide a more seamless blogging interface, but they lack the customisability of WordPress.
2) Joomla!
When people discuss which CMS program is the best, Joomla is one of the first names that comes to mind, along with WordPress. Although Joomla may not be as user-friendly as WordPress, it is more customisable in certain ways, according to the general consensus.
If you need to handle a lot of 'custom post forms,' for example, Joomla is a fantastic option. That is, if you want to operate a website that isn't heavily reliant on text material, it's perfect. When it comes to user management, the app still has a number of options. This makes it an excellent option for membership-based websites.
Joomla also comes with multilingual help right out of the box. That means you won't have to rely on plugins or enhancements to expand your site's language capabilities. Finally, Joomla allows you to use several models or styles for various types of content at the same time.
Key Features:
Provides excellent personalised post form service.
Advanced user control options are available.
Multilingual support is included right out of the box.
Supports the use of different designs for different page types.
On paper, Joomla seems to be a fantastic choice. However, since it is not as user-friendly as WordPress, learning how to run a website with this CMS can take longer.
It also lacks the number of extensions and templates that some of its rivals do. This isn't inherently a deal breaker, although it does mean that you'll have to manually add certain elements, making it a decent choice for someone with little programming experience.
3) Drupal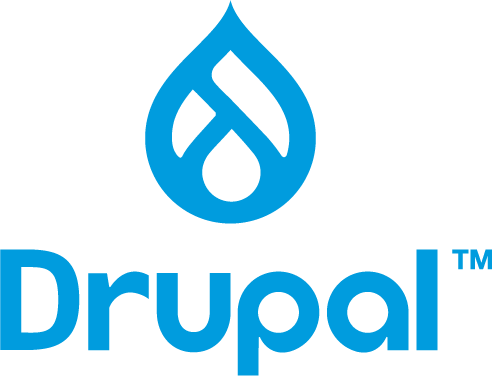 Another word that comes up often in talks on the right open source CMS is Drupal. And if it has a smaller market share than WordPress and Joomla, it is still noteworthy.
In reality, Drupal outperforms Joomla in several of the same regions. It has a very versatile mechanism for working with custom post formats, for example. It also allows you a lot of power over your users' permissions and can manage multilingual pages right out of the box.
Drupal, on the other hand, is in a league of its own in other regions. For example, its taxonomy scheme is much more efficient than that of its competitors. Furthermore, Drupal is thought to be more stable than both WordPress and Joomla.
Key Features:
Provides a modular framework for creating and managing custom posts.
Advanced user control and authorization settings are available.
Out of the rack, it supports multilingual pages.
It has a comprehensive taxonomy scheme.
Provides top-of-the-line encryption for your website.
The 'big three' CMS sites, WordPress, Joomla, and Drupal, allow you to create almost any kind of website you want. Drupal, on the other hand, is known for its scalability and security, making it a great choice for corporate and business websites.
However, there is a significant learning curve. We don't suggest using Drupal because you have prior web development experience in most situations. This is, however, one of the better CMS choices available today if you are comfortable with growth.
4) Typo3
Typo3 is a CMS that focuses on scalability and is designed for enterprise-level websites. Typo3 would be an ideal option if you were to build an intranet using a CMS.
This CMS, in our opinion, is better suited to users who have some web development experience, and it is not a good match for small, basic websites.
Typo3 does, however, have a number of useful functions, such as multilingual support. It also allows you to manage multiple sites from a single installation, saving you time and effort.
Key Features:
Is an excellent option for large-scale websites.
Support for multilingual websites is included.
Many sites may be managed from a single installation.
Allows you to share data and resources between your websites.
Overall, we suggest Typo3 if you need to handle several pages that are part of the same umbrella. You can exchange models, plugins, and even users between your pages with this CMS, which is something that most other platforms don't allow.
5) Serendipity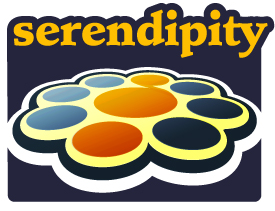 Serendipity, in comparison to our previous choice, is a user-friendly CMS that's ideal for small blogs. It is, in our opinion, one of the most lightweight CMSs available.
That isn't to suggest it isn't packed with features. Instead, because of its built-in dynamic caching settings, it provides outstanding results for most websites.
Where it comes to features, themes and plugins should be used to expand what the platform can do. Furthermore, you can search for front-end or back-end-specific plugins, making it easier to locate the resources you need.
Key Features:
Is ideal for high-performance websites.
Allows you to choose from a vast number of templates and plugins to help you personalize your website.
Serendipity is an excellent option for small websites. It also simplifies the process of creating quick, beautiful blogs. However, if you want to work on more ambitious projects, it lacks a little firepower. If you're looking for something that's not as complicated as WordPress or Joomla but is still very easy to read, we suggest it.
6) Dotclear

If you're looking for a simple blogging experience, Dotclear is another great CMS choice. Few CMSs that we've checked are as simple to use as Dotclear. Despite this, the website has an editing interface that is somewhat close to that of WordPress.
Dotclear provides a comprehensive collection of post-publication, management, and taxonomy options. You can write your articles in plain text, HTML, or even Wiki syntax on the website.
Dotclear also allows you to build RSS feeds in addition to those specific features. Mods and themes can also be used to bring additional features to the web.
Key Features:
It's really easy to use and set up.
Simple text, HTML, and Wiki syntax are all supported.
Allows you to quickly build an RSS feed for your website.
Dotclear, at the end, falls under the same group as Serendipity. If you want an easy blogging experience, it's one of the best CMS sites you can use. Furthermore, both have all of the features you'll need to start a successful project. It would merely be a matter of personal choice as to which one you select.
7) ImpressPages
ImpressPages is the next CMS on the list. However, it offers one of the most enjoyable blogging opportunities we've seen. Its editor is simple to use and has a sleek gui. It also allows you to have features that other CMSs don't – at least not through the use of extensions – such as maps and types.
Aside from blogging and editing, this CMS receives high marks for architecture around the board. Its dashboard is sleek, easy to use, and offers a wealth of options for customizing the pages and site's features.
ImpressPages is a great option if you want a CMS that doesn't sound like it's trapped in the last decade. It also comes with an elegant drag-and-drop designer, making it easy to create the pages you need. You may also use plugins and themes to configure the CMS.
ImpressPages, despite its many advantages, cannot cope with WordPress in terms of the sheer amount of extensions available. As a result, developing websites with personalized features can be challenging at times.
Key Features:
Provides a user-friendly, intuitive and modern gui.
A versatile editor with advanced features is included.
A drag-and-drop page builder makes it simple to generate content.
It gives you access to a good number of plugins and themes.
This little-known platform, in our view, is the best CMS for creating easy landing pages or if you place a high priority on ease of use.
8) Chamilo
Finally, let's have a look at Chamilo. This app differs from the others we've seen so far in that it's designed for a specific category of website – learning platforms. Chamilo is a Learning Management System (LMS), which is a kind of content management system.
Chamilo allows you to build online classes ranging from basic to complicated. Text, graphical features, and multiple choice questions will also be used in your courses, as well as assignments. Look no further if you're searching for a CMS that can help you assign homework.
Comparing Chamilo to the other CMS solutions we've looked at so far is pointless because it has a totally different purpose. Chamilo, on the other hand, keeps its own when it comes to ease of use. If you choose a site that can accommodate many teachers, it's a perfect choice, because it comes with all of the resources you'll need to make outstanding online classes.
Key Features:
Provides a robust forum for developing online courses.
Allows several teachers to collaborate at the same time.
Develop quizzes, conditional questions, tasks, and other learning resources with this application.
The only disadvantage to Chamilo is that platform implementation isn't as successful as it is for the other CMS choices we've seen so far. However, there is a large user group for this LMS in both Spanish and English if you need assistance getting started.
Conclusion
Choosing a CMS is just as intimate as deciding which operating system to use (OS). There are proponents and detractors with any of the better CMS choices, but you don't want to make a decision lightly. Because of its ease of use and high degree of customization, we like WordPress. However, since your mileage can vary, we suggest that you try out a few different CMSs before deciding on one.
What CMS do you think would be the most successful in 2021? Let us know what you think in the comments section below!