Aurangabad is said to be the food hub for people with a meaty appetite. You can find some really amazing food here, you just need to know where to find these places. We thought to help you in your restaurant search.
Here are the top 10 restaurants to visit when you're in Aurangabad:
1) Amigos Kitchen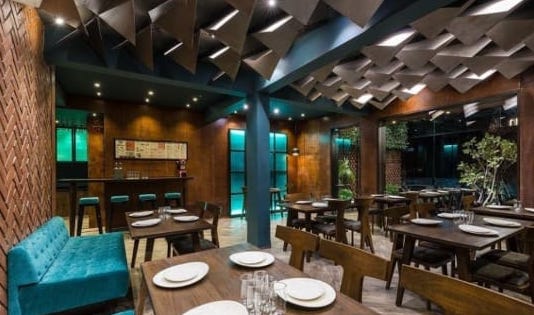 Amigos Kitchen – Best Budget Restaurant in Aurangabad considering the taste & service. Every dish served has its own unique taste & style. For all the Non-Veg lover's Lung Fung soup & Chicken Chilly Garlic Noodles is a must-try.

Address – https://g.page/amigos-kitchen-aurangabad?share
2) Charcoal Eats
Charcoal Eats – Want to eat that Rich Mughlai food Charcoal Eats is your place to go. From Rolls, Kebabs, Biryanis & Mithas get all the Shahi Khana at one place.

Address – https://maps.app.goo.gl/apStNq5p2fSYmKdn7
3) Barbeque Nation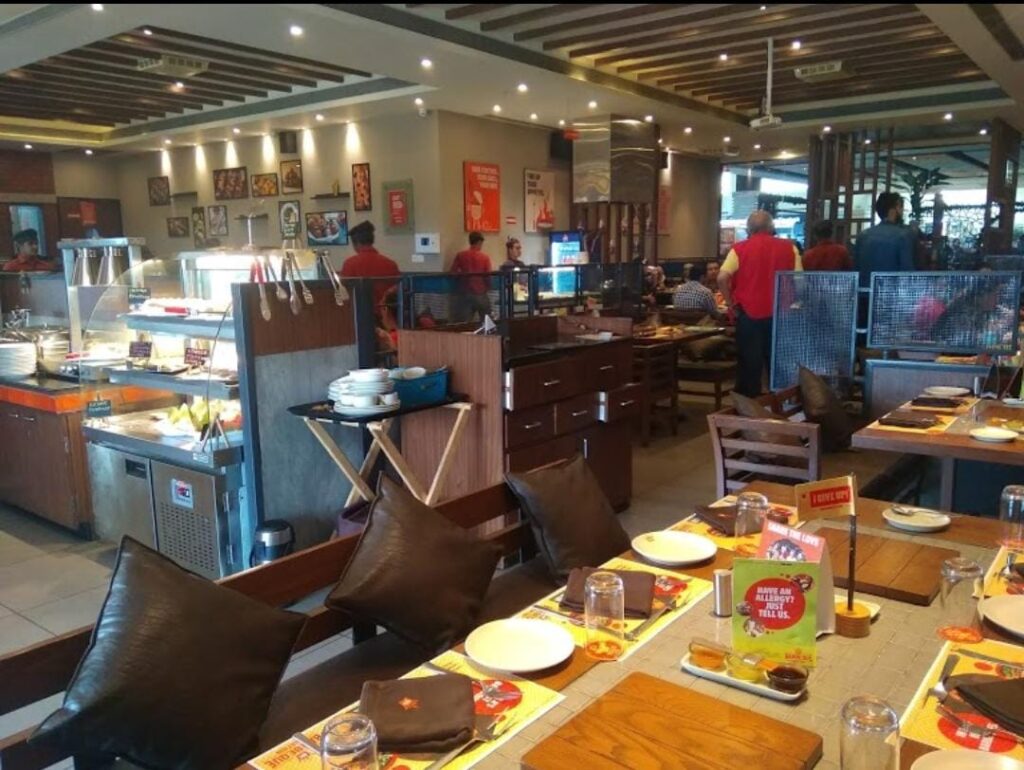 Barbeque Nation – The name says it all. Get unlimited buffet at this place at an affordable range. From Delicious Multi cuisines & Barbeque.
Everything available. Do not forget to try all the desserts before exiting.

Address – https://maps.app.goo.gl/5wJuNLotxuJfPQLT8
4) Sigdii Kabab, Kurries & Biryani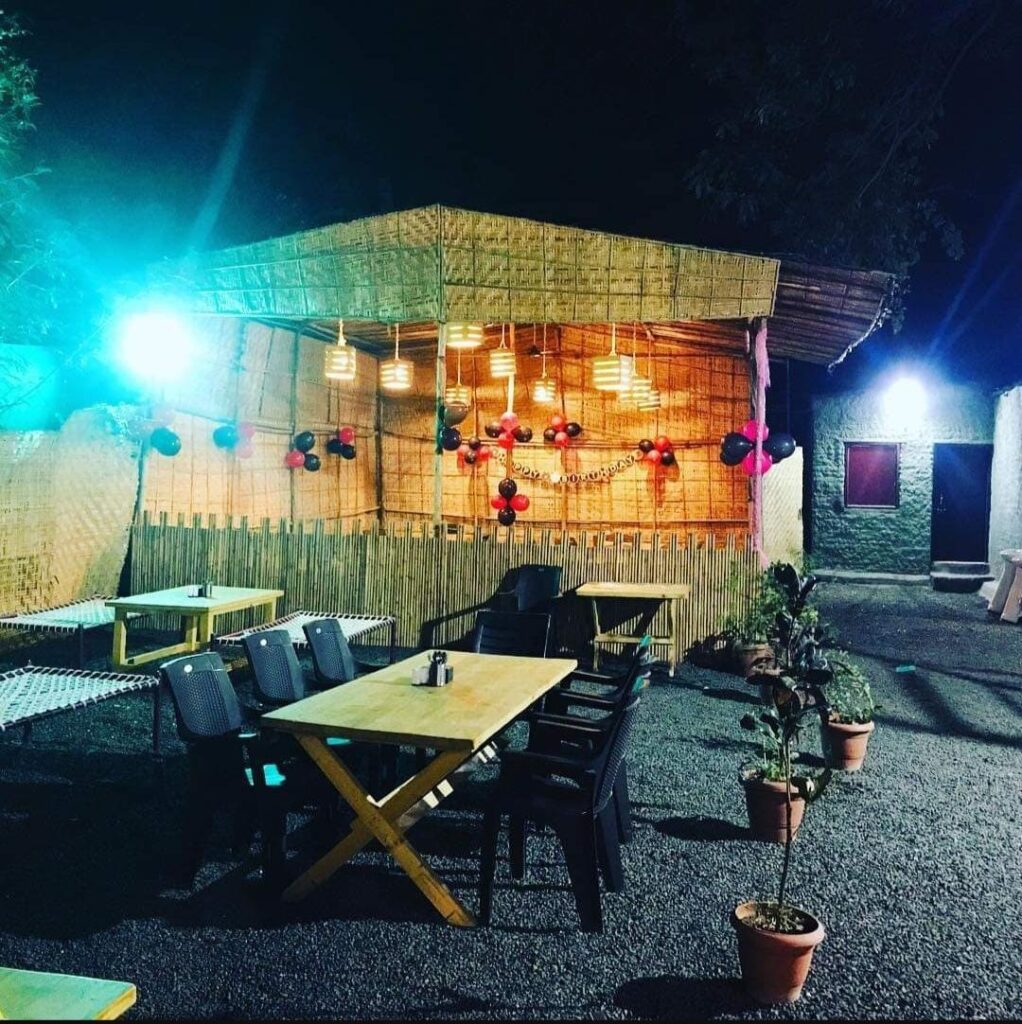 Sigdii Kabab, Kurries & Biryani – Situated on the highway this restaurant offers a variety of cuisines at your platter. Start your meal with Chana Lasun ( It's a speciality).
Sea Food lovers better try Butter Garlic prawns. Chicken Pampura made in a very innovative way is also a must-try. Ambience & Atmosphere is great with ample of parking space.
Address – https://maps.app.goo.gl/tXa7pKkUqXEdLUXA9
5) Yalla Yalla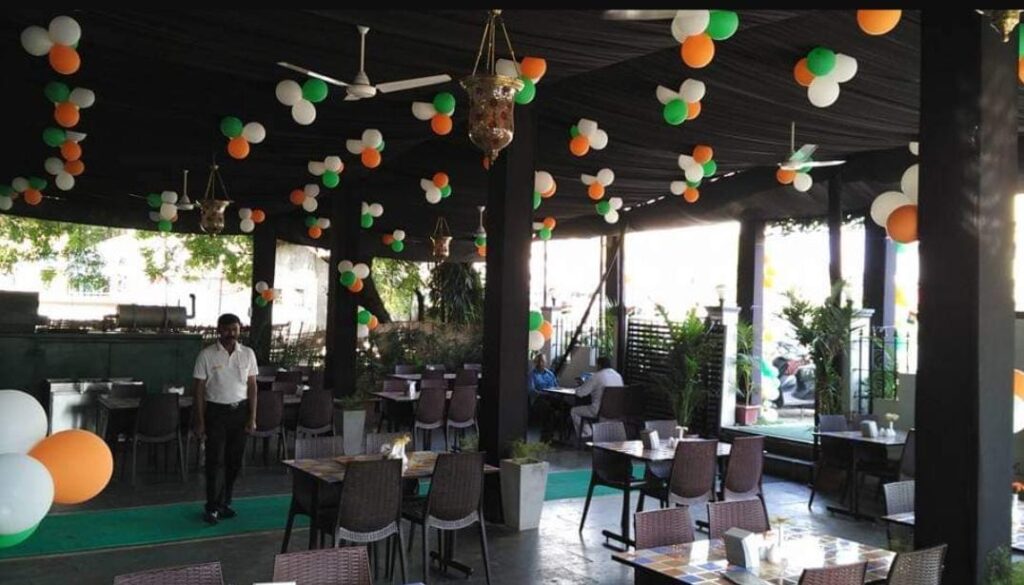 Yalla Yalla – Tandoori Chicken, Kababs & Biryanis are peoples favourite in this restaurant.
A bit crowded place so you have to wait for your turn. But worth the wait. So go & checkout today for a finger-licking experience.
Address – https://maps.app.goo.gl/KL6jKA975HjYNkNK6
6) Alankar
Alankar – Decent place to have Veg Non-Veg food with amazing starters & main course. Mughlai Food over here is mouth watering. With comfortable dining & great Ambience, this is the destination to go.
Address – https://g.co/kgs/B2X32K
7) KA LOUNGE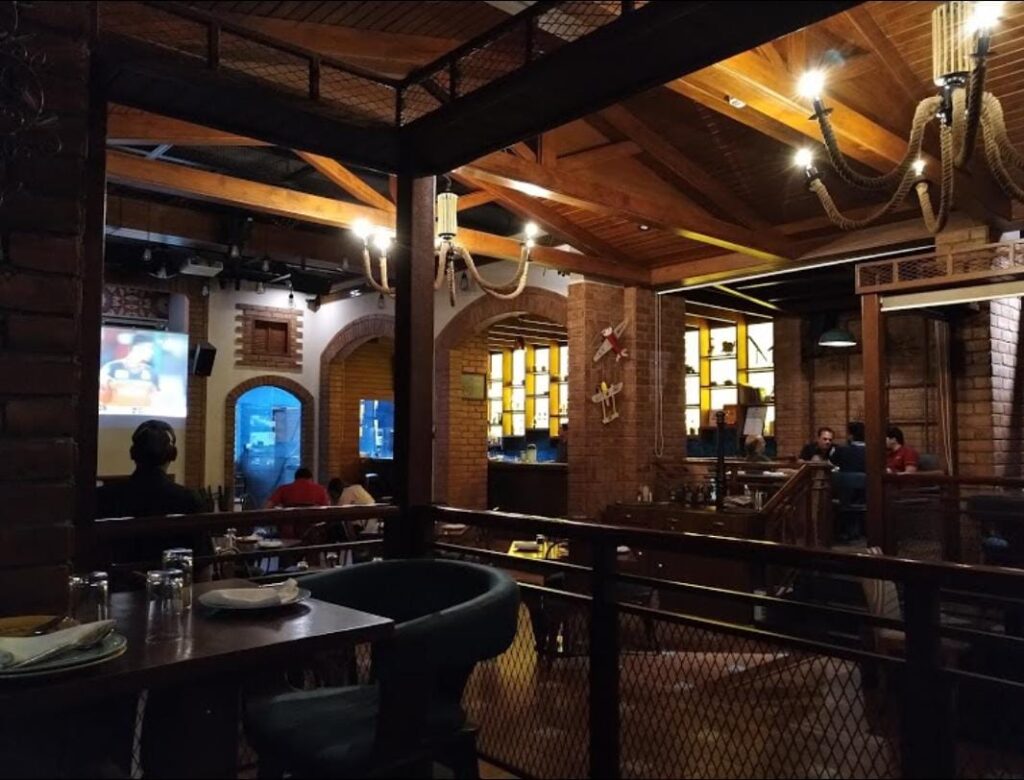 KA LOUNGE – With Beatiful Interior & Pleasant Ambience. This place has a whole lot range to offer from Italian, Asian, Continental & North Indian.
Definitely try the Big Nachos!! They are amazing. Apart from it Cocktails & Mocktails are best to have at this place.
Address – https://g.page/kalounge?share
8) Kareem's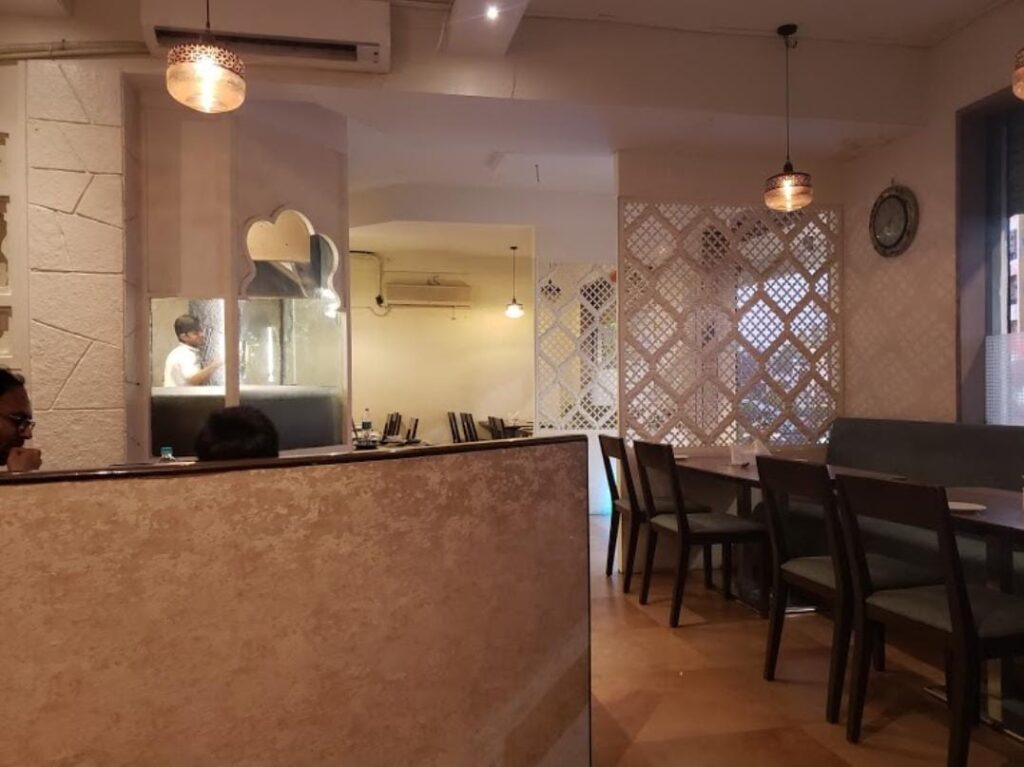 Kareem's – Known for its delicious Kababs & Biryanis.
An excellent place for all the Authentic Mughlai food. Must try Chicken Biryani & Chicken Maskewali. For your sweet cravings, Shahi Tukda is there for you.
Address – https://maps.app.goo.gl/CYWvHFfuV3wdk1zY6
9) MH 20 The Ace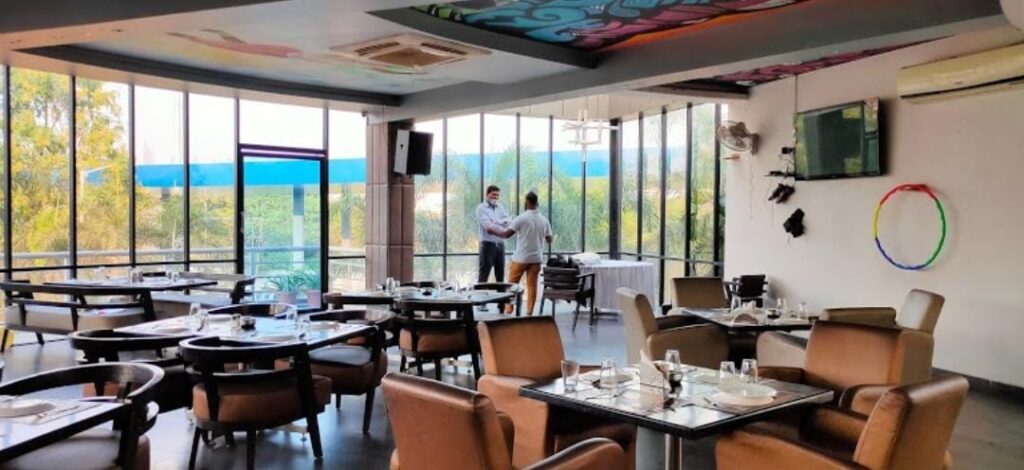 MH 20 The Ace – Fine Ambience with Nice Arrangements & Outdoor sitting by the poolside. Better try the Katori Khakra. It's their signature dish. Peshawari Kabab is a must-have. Overall a Great Restaurant with Friendly staff & service.
Address – https://maps.app.goo.gl/nWxbHmcHBCt4K8iT9
10) The Madhuban Kaleidoscope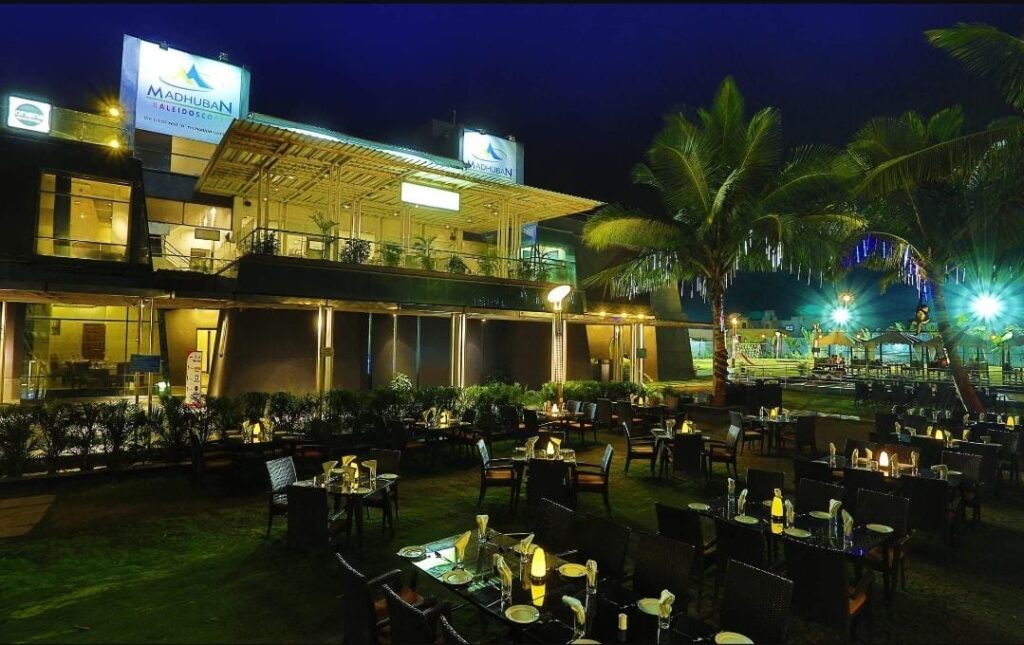 The Madhuban Kaleidoscope – If you wish for a quiet peaceful dinner with your family, this is the place for you should head for!
With Lovely Ambience & Great food, this restaurant offers Indian, Chinese, Italian, Mexican, Maharashtrian, Sea Food, North Indian, South Indian & Pure Vegetarian. Has a Play area for your kids to have fun.

Address – https://g.co/kgs/egK4ym
Hope this blog helps you discover tasty treats, satisfies your taste buds & fills your tummy with richness of Aurangabad's flavours!!
Happy Eating!